Mr. Joe Piano is an inspirational music teacher who prides himself on teaching the age-old art of piano playing to his students. Mr. Joe's sincere love of the piano and contagious enthusiasm for teaching has made him one of the preferred music teachers in the area.
Mr. Joe has dedicated a great deal of his life to the piano, and his inventive teaching style reflects his passion and profound respect for the instrument. Every student of Mr. Joe's learns fundamentals first and later has a wealth of knowledge to draw from regarding the different traditions and techniques involved in playing the piano. Mr. Joe often incorporates his own personal stories when teaching, which helps to supplement the curriculum by fostering a connection between the teacher and the student. This personal experience goes further to embolden the student's connection with the piano.
Mr. Joe also finds an incredible amount of personal satisfaction in teaching. He understands the potential of each student, setting high but achievable expectations so that each student can realize goals of success.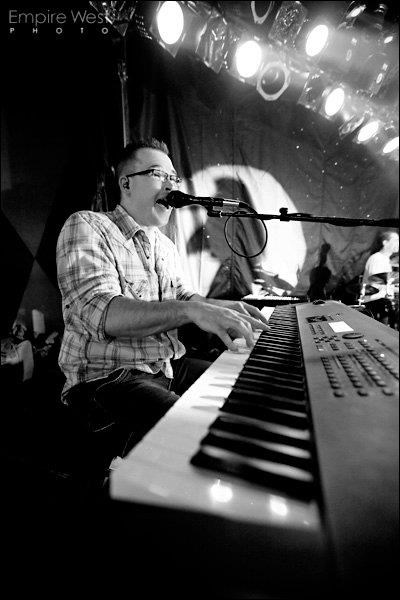 Like any teacher, Mr. Joe requires practice and dedication from his students in order to achieve the desired results. Mr. Joe demands dedication and practice, but it is his profound admiration for the piano and his apparent pleasure in teaching it that motivates his students to work hard and succeed.
Mr. Joe Piano deeply and genuinely enjoys teaching piano, giving the students the tools essential to reach the highest peak of playing possible. His heartfelt passion for the grand instrument is felt by each and every student allowing students to grow as performers in their own unique way. While teaching piano is more than a job to Mr. Joe, it has become a part of who he is and he takes tremendous pleasure in passing on his love for playing. Start the journey today. Start by signing up now!
---
Mr. Joe aka JoeJoeKeys is a professional musician who has been active in the industry for over 15 years. He has appeared on numerous albums and has extensive experience writing music in addition to recording and performing. Joe has toured every region of the United States, being a featured member of multiple bands. Notably, Joe toured as a member of LP Outsiders (LPO), a prominent band signed with Windswept Pacific, the publishing company responsible for such acts as Duncan Sheik and Spice Girls.
LPO received a special feature on the Disney Channel show "Two Hour Tour," in which they opened for 98 Degrees. Adding to their media prominence, LPO's song "Lint in my Pockets" appeared on the soundtrack release for "Three to Tango," a wide-release film starring Neve Campbell & Matthew Perry. In addition to 98Degrees, Joe has shared the stage with a multitude of major acts, including Joan Jett, P.O.D., The Roots, Cherry Poppin' Daddies, Squirrel Nut Zippers, Vitamin C, & Culture Club.
Joe has many passions in the field, including musical production, engineering, and social media promotion for artists. He loves to write and perform original music, with his first full-length album under the "JoeJoeKeys" moniker released on September 2, 2014. Joe currently teaches piano as Mr. Joe Piano and runs an online music promotion company called Indie Music Plus.